Jim's Favorite Books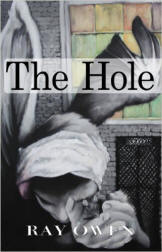 Having read hundreds of books in my lifetime, rarely has one held my interest from start to finish. Ray Owen managed to do that in his book, The Hole. There are multiple storylines taking place that are filled with intrigue; sometimes intertwined, but also strong enough to stand alone. The main character, Steve Clark, has a personality that manages to shine through from the words in this book. The same can be said for virtually all of the players written into the pages of each chapter.

When I first received my copy, my personal reaction was that I was glad there were so many chapters because it meant I wouldn't have to force myself to read too many pages at a time. With 362 pages, I figured it would take me weeks to find the time to get to it. Instead, I found myself unable to put the book down; not so much because of what I already read, but because I couldn't wait to see what was going to happen next. Ray Owen has done a marvelous job in capturing the imagination of many. The Hole is a conglomerate of mystery, heart-warming love story, business ventures, heartbreak, with a strong dash of religious or spiritual undertones that only enhance the overall message.

As the pages were winding down, the speed in which I was reading became noticeably slower because I did not want the book to end. I am eagerly hoping that Ray Owen continues supplying us with more great work in the future.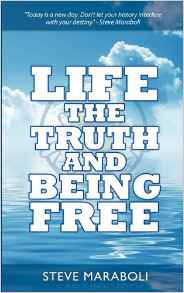 This book is a gift to all of us! Steve has encapsulated many of the messages you would hear during his seminars or on his radio show, Empowered Living. I met Steve when he was fresh out of the military and it was easy to see how dynamic he was. I knew he would elevate his game to where it is today.

Life, The Truth and Being Free is a very enjoyable read. There are no rules to reading it because whether you open it from the first page, or decide to glance at different pages, you will find it helpful. Steve's humor, inspirations and motivational anecdotes are spilling out in every part of this unique book. It makes no difference if you are looking for something to lift your spirits, or something more profound to help you move along the path of your life, this book is a must have! There is no way to be disappointed if you are looking for guidance about almost every aspect of life. Relationships, to deeper messages about manifestation, are covered in a unique set of quotes. For me, they are each designed to work on conscious and subconscious levels. Whether you are an ardent fan, or someone who is looking for the impetus to set your path in the right direction, Steve Maraboli has presented the simple "how to" manual. Afterall, as Steve says, "Change is the Parent of Progress."